Oklahoma City Police Department to Discuss Permitless Carry Law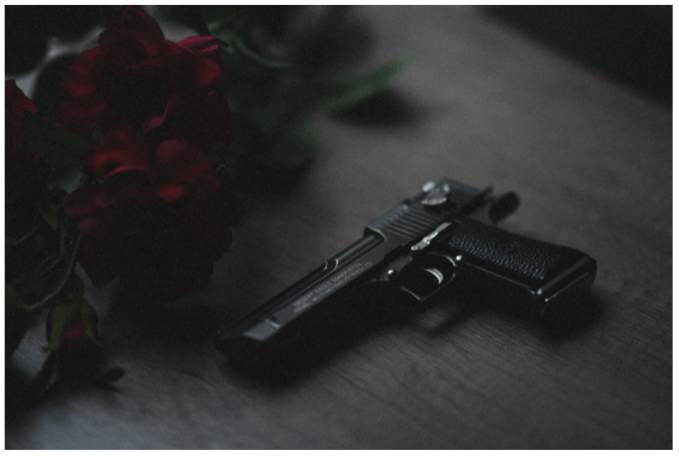 Beginning November 1st, 2019, Oklahoma will take into effect the new permitless carry law—a law that allows individuals to carry a firearm without a permit or license. As November quickly approaches, Oklahoma Police are making it their mission to raise awareness of the new laws to ensure that everyone will remain safe and stay within the confines of the law.
Lets refresh ourselves with the specifics of the new law:
The new law allows anyone over the age of 21 to carry a firearm without a license. For those who are in the military, they may be 18 or older and carry a firearm without a permit. This same law restricts anyone from carrying a gun into a school, casino, any form of government building and private property where the owner forbids guns. This law does not alter the current background check requirements for the sale of some firearms and it doesn't allow those who have a felony conviction to own a gun.
Oklahoma Police held a community meeting in late September to ensure that citizens know what their rights are, and to raise awareness to ensure that everyone remains safe.
If you are facing weapons charges or are ever found in violation of the new permitless carry law, do not hesitate to contact Marcy Fassio. Not only will she give you the best possible outcome, but you will rest assured that she is on top of your case!
Disclaimer: This is not legal advice. Your right to possess a firearm varies based on many factors, we are not stating that you have the ability or right to lawfully possess or carry a firearm, we are simply informing you of what's happening in regards to firearm laws.
Its Halloween!!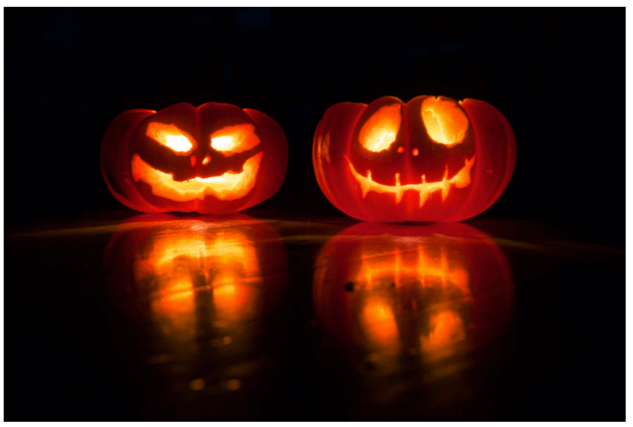 The month of October is always fun. The leaves begin to change as they fall to the ground, painting the earth beautiful hues of orange, yellow, and red. With fall comes a season of festivities, starting with Halloween! Love it or hate it, October is filled with scary movies, costumes, and candy! We've listed some fun events happening in Oklahoma City to kick off Halloween!
Tombstone Tales

A fun event that offers tractor-drawn hayride tours through the Enid Cemetery! Characters who once lived in Oklahoma City will pop up behind tombstones and share their journeys throughout history. (201 W Owen K Garriott Rd., Enid)
Trail of Fears

This event features a haunted trail through the woods of Little River Park. Beware! Terror lies at every turn! (700 SW 4th St., Moore)
Trunk or Treat

New Covenant United Methodist Church is hosting a family friendly evening with candy, decorated trunks, games, music, food, and even inflatable jump houses for the kids. Costumes are encouraged! (2700 S Boulevard, Edmond).
The Cannabis Cup is Now in Oklahoma!!
With medical marijuana now legal in Oklahoma, the High Times brought the Cannabis Cup to the Sooner State. The competition allows participants to enter their best strains of various categories into the running. The event was a success and places Oklahoma one step closer to legalizing recreational marijuana, which means modification to previous drug charges. Here are a few of the 2019 winners:
Indica Flower
Orange Cheddar by The Pound
Sativa Flower
GG4 by the Full Moon Pharm
Edible
Strawberry Fruit Bar by OK Nice Cream
CBD Edible
Honey Almond Protein Bar by Too Sticky
Check out our Facebook Page!
Make sure you like and follow our Facebook page! At Fassio Law, our Facebook page isn't just about law. We share motivational pieces, helpful information and we even have free giveaways! Check us out https://www.facebook.com/FassioLawOKC/
"Be Glad You Don't Live in Texas"…
The lone star state bans the possession of, as well as promoting the use of more than six….personal toys.

Yes, you read that right, and yes, Texas is all up in your business like that. The law was put into legislation at a time when the U.S Supreme Court was dealing with many obscenity issues around the country, so at the time, perhaps this law seemed like a good idea. Believe it or not, the law still stands to this day. In Texas, it is legal to own more guns than it is to own….personal toys; of course, the law does make an exception for medical and law enforcement purposes.

1973 Texas Legislation
Legal Trivia!
When a police officer places an individual under arrest and reads them their rights, what is this practice called?
A. Mirandizing
B. Murphy's Law
C. Criminalizing
D. Coaxing the Individual
(Last month's answer was C: The 22nd Amendment!. Passed by Congress in 1947 and ratified in 1951 after the death of Franklin D. Roosevelt, the 22nd Amendment limited U.S Presidents to only serve two terms).
Check next month's newsletter for this month's answer!
Question of the Month
What is the difference between a Public Defender and a hired Criminal Defense Attorney?
Do you think you would end up with the same outcome? Let us know! We want to hear from you!