Big Changes on Oklahoma DUI Laws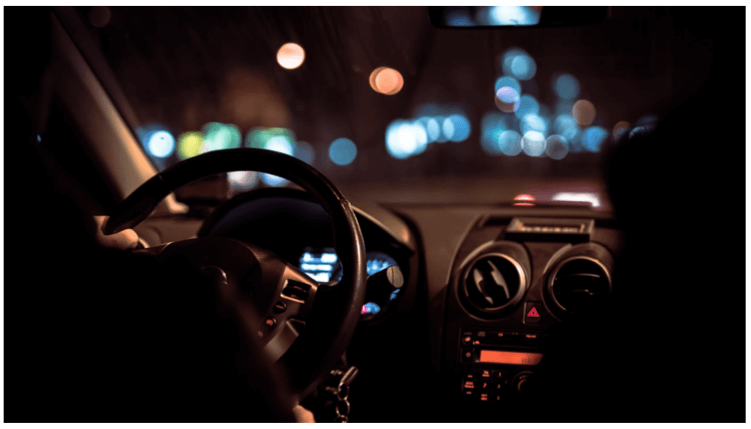 Effective November 1, 2019, Oklahoma is implementing the biggest change in DUI law its seen in decades by removing implied consent hearings for those arrested for driving under the influence. Although fellow Oklahoma residents are excited about the new law taking effect, there is still an ongoing debate of how the law will be interpreted and how it will effect those previously charged with DUI. Here is a general idea of what to expect with the new law:
Previously, if a driver was arrested for driving under the influence, he or she could have had their drivers license revoked for six months or more and could have been required to install an interlock system on their vehicle.
To clarify, interlock devices are breathalyzer devices that are installed in a driver's vehicle that will not allow him or her to operate the vehicle if it detects more than a certain amount of alcohol on the driver's breath.
As of November 1, if a driver is found driving under the influence, he or she may request to join Oklahoma's Impaired Driver Accountability Program, known as IDAP. In addition, their license will not automatically be revoked and they will not have a hearing with the Department of Public Safety.
First offense drivers will have to have an interlock system on their car for six months; second-offense drivers will get one year with the system; and third-offense drivers will have an interlock device on their vehicle for three years.
The benefit of this new change is that it provides an incentive for those arrested for DUI to get the interlock device installed on their vehicle, rather than challenging the DUI charge and risking license suspension.
According to the new law, a driver arrested for DUI must request participation into this program within 30 days of their arrest and must pay $200 to install the interlock device within 45 days.
In comparison with the current law, a third DUI offense within 10 years would result in an interlock system on the driver's vehicle for at least five years or more.
Are you facing DUI charges? Call Marcy Fassio! Not only is she a shark in the courtroom, you can rest assured that she will get you the best possible outcome!
The Commutation Project
Everyone makes mistakes. Unfortunately for Kayla Jeffries, her mistakes, including a drug addiction, afforded her a 20-year prison sentence. Kayla lost everything, including custody of her two young daughters. In prison, Kayla worked hard to ensure that she wold be a better person and a better mother when she would eventually be released.
Last December, the Pardon and Parole Board, along with former Governor Mary Fallin, agreed that her sentence was excessive and granted her commutation.
Because of her criminal record, she works two jobs to make ends meet and it took her over seven months just to find an apartment who would accept her in spite of her criminal record. Kayla is working on recovering custody of her children and desires to get her real estate license, but is restricted due to her record.
SQ 780, a newly enacted law in Oklahoma which retroactively reduces low-level drug and property felonies to misdemeanors would open doors that were previously closed to Kayla, like obtaining her real estate license. Although the fee is high ($1000+), many Oklahoma residents will benefit from this change. For Kayla, the opportunity can be a door to regain custody of her kids and earn that real estate license she longs for.
In all, SQ780 means a brighter future for many Oklahomans; including Kayla and her children.
Check out our Facebook Page!
Make sure you like and follow our Facebook page! At Fassio Law, our Facebook page isn't just about law. We share motivational pieces, helpful information and we even have free giveaways! Check us out https://www.facebook.com/FassioLawOKC/
"Does it Bounce?"…
Did you know that in Connecticut, a pickle may not be labeled and sold as such unless it is able to bounce? Apparently, in 1948, Sydney Sparer and Moses Dexler sold cucumbers marked as pickles and were arrested and fined $500. As a result, officials declared that a pickle is only legit if it bounces. The law was never changed. Modern Connecticut law still states that a pickle must be able to bounce in order to be sold as a pickle.

Connecticut Legislation
Legal Trivia!
In 2000, George Bush and Al Gore faced a neck and neck race to the White House. What did the Bush v. Gore Supreme Court case of 2000 encompass?
A. It established that even though the two candidates were of the same party, they could run against one another in both primary and general elections.
B. It established that Al Gore really won the presidency.
C. It established that no recount of the 2000 presidential election was feasible in a reasonable time period.
D. It established that Florida's votes would not count in future elections.
(Last month's answer was A: Mirandizing. The Miranda Warning is a set of rights that a police officer must read to a person that he or she arrests and takes into custody. These rights must also be read before being questioned by police).
Check next month's newsletter for this month's answer!
Question of the Month
Do you think the outcome of a case depends on the judge presiding over the case, or is the attorney representing you more important? What do you think? Why? We want to hear from you!