We're Moving!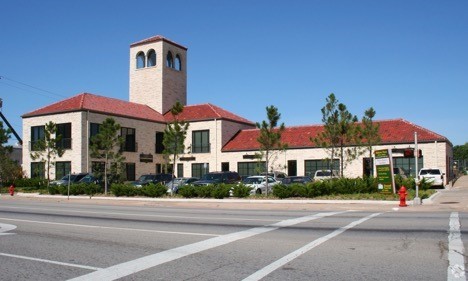 Don't clutch your pearls just yet, we'd never leave our clients. We're moving to a new building! On May 14, we will officially be in our new location! Same website. Same phone number.
435 N. Walker Ave. Ste. 201
Oklahoma City, OK 73102
405.593.8444
Oklahoma Teachers Walkout Intensifies
The Oklahoma teachers walkout spilled into its second week before teachers went back to work, intensifying the pressure on state legislatures to increase education funding. Though teachers have since returned to the classroom, the effort to get more money in their checks is still an ongoing uphill battle.
Despite the fact that Oklahoma teachers were given a pay raise in April, their schools are still left with rundown facilities and outdated textbooks. The walkouts caused at least 58 schools across the state to close, delaying some of the students' standardized testing. However teachers still are adamant that a change must take place.
Though teachers have already seen a raise in their paychecks, they're still at odds with the state over salaries and funding. Governor Mary Fallin recently signed a bill that increased the average teacher salary by $6,100, however, the teacher's union is still fighting to see that figure increase to $10,000. The state of Oklahoma is ranked 49th in the nation in teacher salaries according to the National Education Association.
Fallin also signed a bill that raises education funding budget by $50 million, however the teachers also want to see that number go up. A group planning a signature drive to let voters decide whether to increase the gas and oil production tax, which would put an additional $4,000 in teachers' paychecks, abandoned their efforts as of April 23. On an interesting note, medical marijuana, a bill that is set to go to the polls in June, has a tax that can add extra funding to schools and potentially finance the extra money that teachers wish to see in their paychecks. As the time to vote winds down and the dust between teachers and the government settles, the outcome of where Oklahoma's education funding is ultimately in the teacher's hands, and it may come in the disguise of legalizing marijuana. The only question is whether or not they realize it.
Did you attend a peaceful protest that turned…not so peaceful and now you're facing an assault charge? Did you partake in a little marijuana before it was legalized? No worries! Call Marcy Fassio for the best criminal defense in Oklahoma.
Marcy Fassio Criminal Defense
405.593.8444
Need a Bail Bondsman?
Finding an honest bail bondsman you can trust can be a daunting task. When it's an emergency, the last thing you want to do is run around desperately searching for a bail bondsman. Rodney's Bail Bonds has earned a 5 star rating on Google, and their service cannot be beat. Be sure to check them out for all of your bail bond needs.
Rodneys Bail Bonds
1036 W. Interstate 240 Service Rd.
Oklahoma City, OK 73139 (405) 205-0603
Did you Know?!
In the state of Oklahoma it is illegal to engage in or promote a "horse tripping event?". Admire horses all you want, but don't trip them, you could end up in jail (§21-1700).
Marcy Fassio Continues to Knock Her Cases Out of the Park!
With over 12 yeas defending clients, Marcy Fassio continues to thrive for her clients, knocking their cases out of the park. Her client's testimonials continue to show her strengths!
People say how can you have a good experience with an attorney? But i truly can say I could not have had anyone better on my side. In my time of troubles I was left with little to no worry my case was handled and if anyone has to fight on my behalf again I will turn to Fassio Law. I will forever be thankful for the fight she fought for me and I could not put a price on how much I truly feel I owe. Thank you for all the time and hard work you put in and the worry free you gave back to me.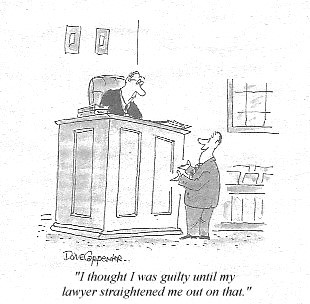 -Anonymous
Question of the Month
The rich and famous often have "good attorneys", which they often credit for getting them out of tight situations. What is the difference between a "good attorney" and a regular everyday defense attorney? Is it reputation? Skill? Connections? We want to hear your response!