Lets Talk about Expungements!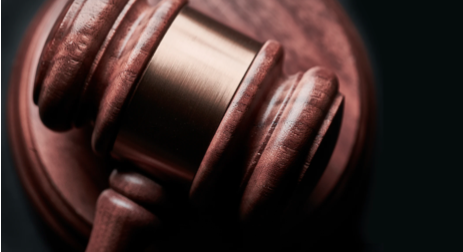 Happy March everyone! This year is already flying by, and we at Fassio Law hope you've had a productive and prosperous year. This month we're going to discuss expungements; what they are, and how you may be eligible for one.
An expungement is a legal vehicle to clear an arrest or charge off of your criminal record. Getting an expungement to clear your record is useful and beneficial for many reasons. For example, certain dings on your record can potentially cause you to lose out on employment and housing opportunities because even the smallest blemishes on your record may look worse on paper than what actually happened; which is why expungements are so important.
There are two types of expungements: Section 991, and Section 18. Section 991 expungements come into play if you have been found guilty of a crime and have received a deferred sentence (sentenced at a later date).
Section 18 expungements, referred to a "super expungements" here at Fassio Law, cover 15 different categories of eligibility. Here are a few categories that can potentially make you eligible for an expungement:
If you've been acquitted
If you've been convicted at trial but had a successful appeal that led to a dismissal
If you are charged or convicted with crime, but your innocence is proven with DNA evidence
If you are pardoned by a Governor
If you are arrested but no charges were filed
If a crime was committed by someone else using your name
If you have been charged with a non-violent felony that has since been re- classified as a misdemeanor
Keep in mind that this is not the exhaustive list. There are more ways that you could be eligible for an expungement! Check out a full explanation of expungements on our YouTube channel here:
https://youtu.be/ka7A5FmGv-4
https://youtu.be/DUAd1Kb9nSY
https://youtu.be/CGqA1IIsog8
https://youtu.be/Mycvv_xxACo
If you feel like you may be eligible for an expungement, give us a call so we can evaluate your case!
You

Tube!

We have started a youtube channel! Although its just in its beginning stages, we will be regularly adding videos to help people know what to expect from the Oklahoma criminal justice system and answer common questions! Check it out and subscribe!
https://www.youtube.com/channel/UC7Xn9wi14Eo_brNF0sOZhWA
Check out our Facebook Page!
Make sure you like and follow our Facebook page! At Fassio Law, our Facebook page isn't just about law. We share motivational pieces, helpful information and we even have free giveaways! Check us out https://www.facebook.com/FassioLawOKC/
"Learn from yesterday, live for today, and hope for tomorrow."

Albert Einstein
"Be Glad You Don't Live in Alabama..or Be Proud?"…
As much as you may love church, it's against the law to impersonate a Clergyman…even on Halloween and April Fools. According to Title 13A Chapter 14 of the Code of Alabama, fraudulently pretending to be a Clergyman can result in a $500 fine and imprisonment
– Title 13A, Chapter 14
Legal Trivia!
True or False:
It is illegal for an atheist to hold office in the state of Tennessee
A. True
B. False
(Last month's answer: Danya Hamad, who is now 17, going on 18, and is on track to be the youngest practicing attorney in America).
Question of the Month
What is the difference between a Public Defender and a Criminal Defense Attorney?
Do you think you would get the same results? Let us know! We want to hear from you!