Valley Brook Loses Court Fight Over Traffic Stops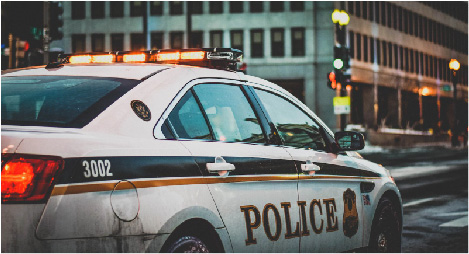 Valley Brook, a small town best known for its strip clubs, lies along the Oklahoma City border. For years, police have made traffic stops on streets that are technically in Oklahoma City, thanks to a 1992 opinion by a now-deceased Oklahoma County District judge that says that Valley Brook police have jurisdiction under the law on SE 59th street because of its location along the town's northern boundary line. The town's attorney claims that over the years, Valley Brook police have kept close to 1,500 drunken drivers off the road, however, the validity of these stops has now come into question.
Recently, the Oklahoma Court of Criminal Appeals rejected Valley Brooks's request that Oklahoma City police and Valley Brook police both have jurisdiction on SE 59th street, arguing that Valley Brook police's jurisdiction extends just short of SE 59th street and not to the actual roadway.
The ruling upholds recent rulings that traffic stops by Valley Brook police along SE 59th street are not within their jurisdiction. In 2018, a man was stopped and cited by Valley Brook police for possession of marijuana and three other offenses. He was found guilty in municipal court and fined over $2,000. However, he appealed to the Oklahoma County District Court where a judge ruled in his favor, citing that Valley Brook police were operating out of their jurisdiction. His citations will now be dismissed because of this recent ruling in regards to Valley Brooks jurisdiction (or lack thereof) on SE 59th street.
There's no doubt that many cases will also be appealed in light of this recent ruling by the Oklahoma Court of Criminal Appeals. If you're facing a similar situation, call the Law Offices of Marcy Fassio. When you need outstanding criminal defense, you can count on her and her team to have your back.
Oklahoma Approves Cannabis Breathalyzer Pilot Program
"When you find THC in breath, you can be pretty darn sure that somebody smoked pot in the last couple of hours; and we don't want to have people driving during that time period…"

Lynn in a KGOU interview
In late May, lawmakers approved a pilot program that requires the Department of Public Safety to spend $300,000 on creating a breathalyzer that detects a person's impairment for marijuana. Under this program, breathalyzer results would not be admissible in court.
Over the years, there has been a lot of controversy regarding medical marijuana and DUI laws, especially because the primary way to prove that a driver was impaired from marijuana usage was via a blood test. The problem with that was that THC from cannabis can stay in a person's system for up to 30 days, making it very hard to detect if a person was, in fact, impaired at the time of their citation. One Oklahoma Representative described the program as a "trial to make sure the system works". To bank on the success of the program, the state is considering using a THC breathalyzer from Hound Labs, a California-based laboratory that can reportedly detect the use of cannabis within the last two hours.
Governors from other states have also supported the use of the device and recommended its implementation before moving to a taxed and regulated environment.
If you're facing a marijuana charge or a DUI charge, don't hesitate to pick up the phone and call Marcy Fassio. Courts may be shut down, but the team at Fassio Law is still working!
Oklahoma City Food Bank
There's no doubt that we're living in uncertain times. Whether you want to donate, volunteer, or if your family is in need, check out your local food bank and discover the great things that they're doing to keep families across Oklahoma fed.
https://www.regionalfoodbank.org/
You

Tube!

We have started a youtube channel! Although its just in its beginning stages, we will be regularly adding videos to help people know what to expect from the Oklahoma criminal justice system and answer common questions! Check it out and subscribe!
https://www.youtube.com/channel/UC7Xn9wi14Eo_brNF0sOZhWA
Check out our Facebook Page!
Make sure you like and follow our Facebook page! At Fassio Law, our Facebook page isn't just about law. We share motivational pieces, helpful information and we even have free giveaways! Check us out https://www.facebook.com/FassioLawOKC/
"Put a Dollar in the Swear Jar!"…
According to West Virginia Law, if you swear or get intoxicated in public, you can be fined $1 for each offense.
Legal Trivia!
True or False?
All lawyers must pass an ethics test.
Check out our newsletter next month for the answer!
Last month's answer was:
False! Attorney-client privilege means that the conversations you have with your attorney are private and are not to be shared (unless you pass away).
Question of the Month
Why would you hire a private attorney over a Public Defender?
Do you think you'd have the same outcome?
Why? Why not? We want to hear from you!