Videoconferencing: The New Norm?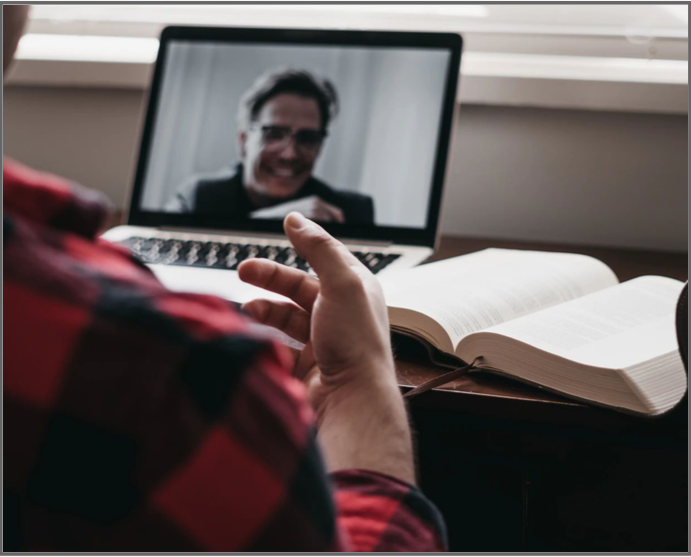 Well, it's safe to say that videoconferencing is here to stay. We've all made adjustments, whether it's working from home, refraining from traveling, or videoconferencing our loved ones to protect them. Oklahoma City courts have also made adjustments, passing a law to allow teleconferencing in district court proceedings.
While this doesn't apply to jury trials or trials in front of a judge, teleconferencing is now permitted for civil and criminal cases. By using these modern-day non-contact methods like Zoom or Skype, not only are court proceedings safer, but they also become more efficient.
The move has received widespread support, not only because it reduces the likelihood of spreading COVID-19, but also because it reduces overall manpower by relinquishing the need for sheriffs to be present during court proceedings.
Originally, the idea of teleconferencing to conduct district court hearings was to allow attorneys to enter pleas for their clients without needing their client to be present. However, the need to readjust due to COVID-19 brought the swift change, however, there is a catch…
Although the law has been passed that allows teleconferencing for district court cases, a different law also forbids cameras from entering an Oklahoma courtroom. Currently, the ultimate decision on whether or not to allow the use of a two-way camera to conduct a hearing will be left up to the presiding judge.
Teleconferencing is just one of the many ways that life has changed in the legal system. If you're facing some life-changing circumstances, be sure to call Marcy Fassio and put your best foot forward.
All Aboard!
Vonlane, a luxury motorcoach company based in Dallas, is putting some miles on their motorcoaches and launching a new bus route between Oklahoma City and Dallas. Service began the very same day that Southwest Airlines stopped offering nonstop flights between the two cities; so Vonlane is gladly stepping in to take their place.
Known for their luxurious rides, Vonlane provides complimentary Wi-Fi, leather seats, and ample space. Differing from other motorcoaches, Vonlane's busses boast ample space, only seating 22 people.
Passengers get full access to complimentary video on demand, a neck pillow, a sleeping mask, toothbrush kit, and earplugs. Snacks, meals, and beverages are also complimentary and alcoholic drinks range from $4 to $6. You can also borrow other items to make your journey more convenient, like a standard pillow, a blanket, and a device charger.
Routes will operate between the Sheraton Oklahoma City Downtown Hotel and the DoubleTree Love Field Hotel in Dallas. Buses will depart four times per day on weekdays (every four hours) between 6:15 a.m and 6:15 p.m. Tickets cost $99 one way and $198 round trip with no baggage fees or price fluctuations. Say hello to a new luxurious way to explore the open road! Check out Vonlane's website for more information: https://www.vonlane.com/
It's a Girl!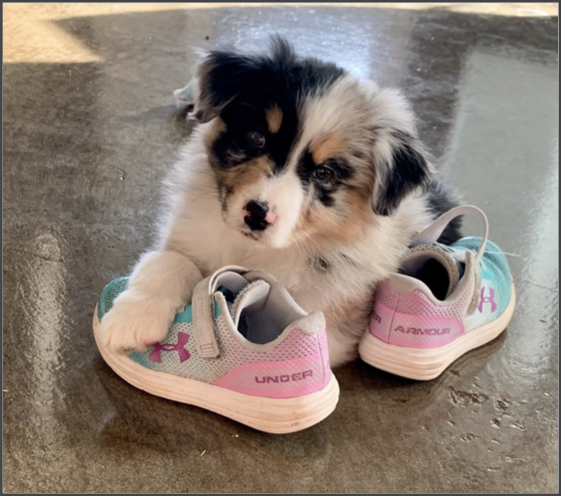 Meet Marcy's new puppy! We want to take this time and welcome Scout to the family! Scout is an adorable three-month-old Australian Shepherd who loves to play and chew on everything. Just look at her face; can you say "cuteness overload"?

Check out our Facebook Page!
Make sure you like and follow our Facebook page! At Fassio Law, our Facebook page isn't just about law. We share motivational pieces, helpful information and we even have free giveaways! Check us out https://www.facebook.com/FassioLawOKC/
"Thinking of Retiring and Living on Your Sailboat?"…
Well, think again… in Georgia, it is illegal to spend more than 30 days on a boat. If you wish to extend this period of time, you may file for an extension… but you're better off sailing to a new state.
Legal Trivia!
What is the most prosecuted illegal act in the United States?
Check out our newsletter next month for the answer!

Last month's answer was: TRUE!
All attorneys must pass an ethics test before becoming barred in their state.
Question of the Month
Marcy is obviously a "dog person". What about you:
Are you a dog person or a cat person? Why? What's your favorite thing about a dog or a cat?