Restoration of Voting Rights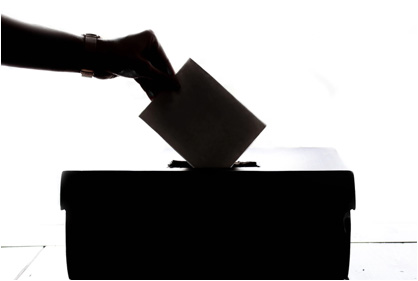 It has been a common practice in the United States justice system to revoke the voting rights of an individual once he or she has been incarcerated. Though not all states follow this practice, 48 out of the 50 states do revoke an individual's rights once he or she is incarcerated. Over the past few decades, individual states have taken on the general principle of reinstating an individual's right to vote once he or she has been released from prison; however, this is on a state by state basis and practices between states vary tremendously. Even in the most lenient states, "automatic restoration" does not mean that after your release, your voter registration is automatically restored.
21 out of 50 states will restore a previously incarcerated individual's rights after a period of time has passed (usually this time period is a probation or parole period). Voting rights are restored automatically once any outstanding fines, fees, or restitution has been paid. Oklahoma falls in this category thanks to HB2253, which states that a person will automatically have their voting rights restored after fully serving their court-ordered sentence. Although our related laws are not as lenient as Vermont or Maine, which never takes away a felon's right to vote, Oklahoma is more lenient than 11 other states, where felons lose their voting rights indefinitely!
Current COVID-19 Situation in Court
If your family has a criminal court case coming up, your court date may be affected. On March 16, 2020, the Supreme Court of Oklahoma released guidelines (found at www.oscn.net) declaring that all Jury Duty has been canceled for 30 days (until April 15th), as have all jury trials at the Oklahoma District Court.
In addition, all deadlines and procedures have been suspended for 30 days. Unless an issue arises that conflicts with your constitutional rights (such as your right to a speedy trial), your trial has most likely been rescheduled. There are, however, exceptions. Bond hearings, emergency matters, and required proceedings are handled on a case by case basis at the judges' discretion.
In addition, individuals who have been diagnosed with COVID-19 or been in contact with someone who has been diagnosed with COVID-19 are prohibited from entering a courtroom. Also, those who show symptoms of COVID-19 (fever, cough, shortness of breath), and those who have traveled outside the United States, lived, or had contact with someone who has traveled outside the United States within the past 14 days are also prohibited from entering a courtroom. If you fall into one of these categories, give Marcy Fassio a call (don't come in) so you can get clear direction on your case.
For more information on how COVID-19 has effected your court upcoming hearings, check out our YouTube videos:
https://youtu.be/3ewjOAgYMHc
https://youtu.be/23GStl6WgRo
Check out our Facebook Page!
Make sure you like and follow our Facebook page! At Fassio Law, our Facebook page isn't just about law. We share motivational pieces, helpful information and we even have free giveaways! Check us out https://www.facebook.com/FassioLawOKC/
"Be Glad You Don't Live in Maine?"…
Be glad you don't call Maine home, especially if you love to skateboard. If you dare to take your skateboard on the sidewalk, you'd be breaking the law and face a fine. The fine: a whopping $10.
Sec. 62-58 of Biddeford Code of Ordinances
Legal Trivia!
This month's Legal Trivia involves two questions!
1. How many lawyers are in the United States?
1,835
156,947
742,382
1.34 Million
2. What was the name of the first woman to become a lawyer in the United States?
Arabella Mansfield
Hillary Clinton
Ruth B. Ginsberg
Amelia Earhart
(Last month's answer was A. True! According to Tennessee Law, no person who denies the being of God shall hold any public office). Check next month's newsletter for this month's answer!
Question of the Month
When choosing a Criminal Defense Lawyer, what qualities are most important to you?
His or her court record? Celebrity affiliation? Recognizable name?
Let us know, we want to hear from you!